Description
3 Dimensional Wooden Art
This year it is 10 years ago that Willem-Alexander, Crown Prince of the Netherlands, succeeded his mother Queen Beatrix.
For the inauguration in the Nieuwe Kerk in Amsterdam, Willem-Alexander was dressed in a dress suit with medals and an orange sash. With the royal mantle over it. This cloak is dark red with embroidered golden lions and an ermine pelerine.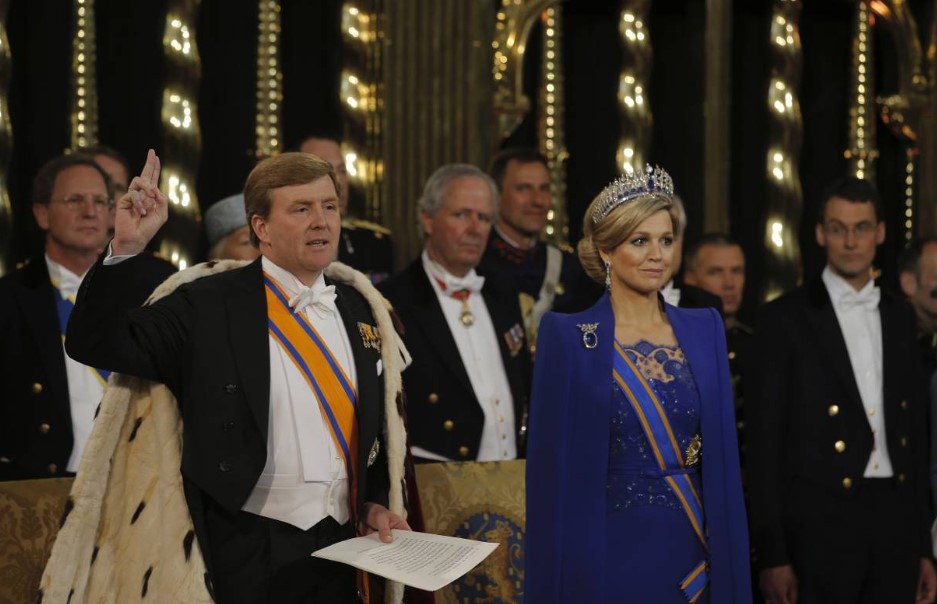 Maxima wears an ensemble consisting of a dress with transparent sleeves and embroidery on the bodice and a royal blue cloak over the shoulders.
This outfit was designed by Jan Taminiau, one of the best Dutch clothing designers.
This beautiful royal blue creation received a lot of attention, including in the international press.
I also was very charmed by this royal outfit at the time.
Little did I know then, that almost 10 years later this image came to my mind again.
I wanted to perform this scene in 3 dimensional wooden art.
Implementation
I had already made wooden figurines before. So Maxima's stature was no problem.
The challenge was in the cloak. And to make the cloak out of wood too.
The charm of the fabric cloak is due to its top quality design, pattern, fabric and sewing skills.
A perfect, simple and supple embrace of the wearer.
My statue of queen Maxima shows you the end result, after many attempts, to make a flowing, wooden royal cape.
3 Dimensional Wooden Art-Maxima
Queen Maxima of The Netherlands as 3 dimensional wooden art in the beautiful outfit of Jan Taminiau during the coronation. Wooden figurine with a wooden mantle.  
Product Brand: Unicorn Creation wood art
Product In-Stock: InStock