Description
Female wooden sculpture
In general the gently sloping tapered shape of the cabinet legs of which this female wooden sculpture is made invites me to connect the tapered shape in several ways. That gives several possibilities how to make smooth lines run, both in length and width. Partly by determining the front, new postures and expressions of the human body are created.
This statuette from 2023 is an adaptation of the statuette Sad from 2020. The statuette now stands directly on the wooden pedestal and no longer on a brass rod.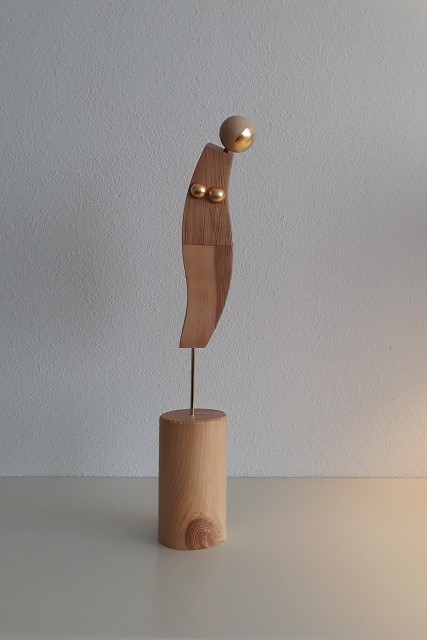 Added is a mantle consisting of 36 drop-shaped thin pieces of wood. These are attached to each other with black colored aluminum wire. A hood is attached to the mantle. This is braided from black and copper colored rings. The hood is pulled far over the head and partially covers the face. Coat with hood form a smooth whole.